The University of Dhaka, simply DU, standing with self-glory in the capital of Bangladesh, is the largest and oldest university in Bangladesh that has been spreading worldwide the light o knowledge and truth since it was established. It is a centenary university in the country.
Dhaka University is a reputed and well-known university familiar inside and outside of the country. The people in and out of the country have great desperation to know about the university. To make their wishes come true, I am going to write about the DU university in detail so that all such knowledge-seeking people who want to know about Dhaka University can be self-satisfied even a little bit.
All About University Of Dhaka Campus
The motto শিক্ষাই আলো  (Education is Light) is the primary goal, and with this in mind, the DU has been running its activities since its introductory. There are many things to know about Dhaka University for learners. The history of DU is vibrant and extensive.
There is an excellent combination of many departments under faculties, affiliated institutions, research institutions, etc. Though it is very tuff to express information about DU, I have tried my best to add it here so that all knowledge-seeking people can know about DU.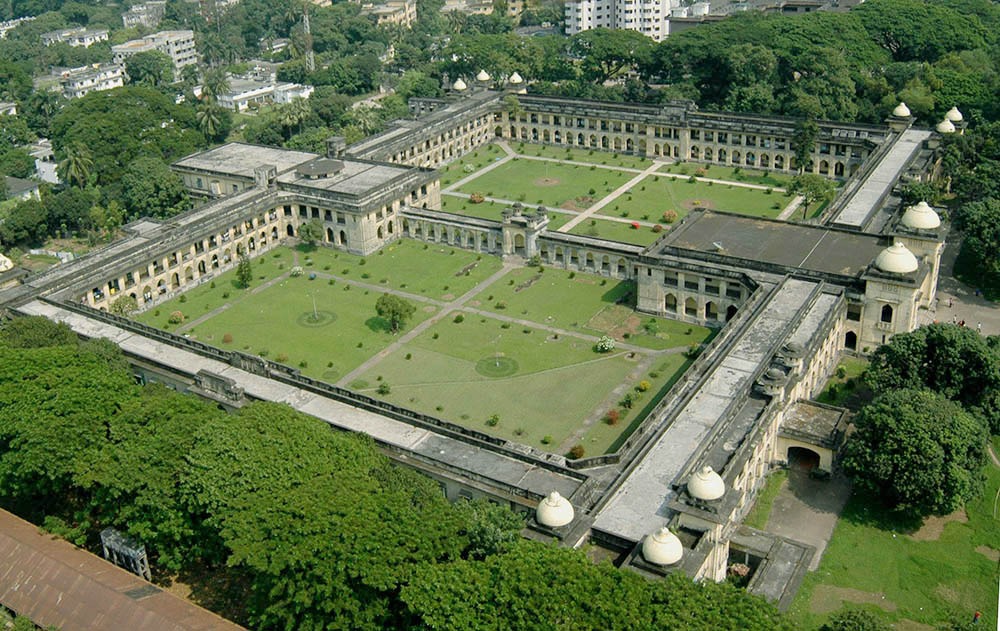 Dhaka University Establishment
Dhaka University was mainly established in 1921 during the British period, and it was the affiliated institution of the University of Kolkata. Among the eminent persons who have worked behind the establishment of DU are Nawab Sir Salimullah, Nawab Syed Nawab Ali Chowdhury, and Sher-e-Bangla Ake Fazlul Haque.
Primarily, Dhaka University has made its journey with 3 Faculties: Arts, Science and Law; 12 Departments- Sanskrit and Bengali, English, Education, History, Arabic and Islamic Studies, Persian and Urdu, Philosophy, Economics and Politics, Physics, Chemistry, Mathematics, and Law. For more, visit DU Establishment.
DU Academic Bodies
Dhaka University is formed with a great number of academic bodies. It has the largest figure of a number of Faculties, Departments, Institutes, Constituent Colleges, Affiliated Colleges. There are 13 faculties, 83 departments, 13 institutions, 56 research centers and bureaus, 127 constituent colleges and institutes, and 7 affiliated colleges. 
Department
Undergraduate
Postgraduate

Faculty of Arts

Bangla
✔
Graduate+MPhil+PhD
Music
✔
Graduate+MPhil+PhD
English
✔
Graduate
Persian Language and Literature
✔
Graduate+MPhil+PhD
Philosophy
✔
Graduate+MPhil+PhD
History
✔
Graduate+MPhil
Arabic
✔
Graduate+MPhil+PhD
Islamic Studies
✔
Graduate
Islamic History and Culture
✔
PhD / DBA
Sanskrit
✔
Graduate
Information Science and Library Management
✔
Graduate+MPhil+PhD
Theater and Performance Studies
✔
Graduate
World Religions and Culture
✔
Graduate+PhD
Pali and Buddhist Studies
✔
MPhil
Urdu.
✔
Graduate
Linguistics
✔
Graduate+MPhil+PhD
Dance
✔
Graduate

Faculty of Business Studies

Management Studies
✔
Graduate
Accounting & Information Systems
✔
Graduate+MPhil+PhD
Marketing
✔
Graduate
Finance
✔
Graduate+PhD
Banking and Insurance
✔
Graduate+MPhil+PhD
Management Information Systems
✔
Graduate+MPhil+PhD
International Business
✔
Graduate+MPhil+PhD
Tourism and Hospitality Management
✔
Graduate
Organization Strategy & Leadership
✔
Graduate+MPhil+PhD

Faculty of Biological Sciences

Soil, Water & Environment
✔
Graduate
Botany
✔
Graduate+MPhil+PhD
Zoology
✔
Graduate+MPhil+PhD
Biochemistry and Molecular Biology
✔
Graduate+MPhil+PhD
Psychology
✔
Graduate+MPhil+PhD
Microbiology
✔
Graduate+MPhil+PhD
Fisheries
✔
Graduate
Clinical Psychology
Graduate+MPhil+PhD
Genetic Engineering and Biotechnology
✔
Graduate+MPhil+PhD
Educational Psychology
Graduate+MPhil

Faculty of Engineering and Technology

Electrical and Electronic Engineering
✔
Graduate+PhD
Applied Chemistry and Chemical Engineering
✔
Graduate
Computer Science & Engineering
✔
Graduate+MPhil+PhD
Nuclear Engineering
✔
Graduate
Robotics and Mechatronics Engineering
✔
Graduate+MPhil+PhD

Faculty of Fine Arts

Ceramics
✔
Graduate
Craft
✔
Graduate
Drawing and Painting
✔
Graduate
Graphic Design
✔
Graduate
Oriental Art
✔
Graduate+MPhil+PhD
Printmaking
✔
Graduate+PhD
Sculpture
✔
Graduate+MPhil
History of Art
✔
Graduate+MPhil+PhD

Faculty of Law

Law
✔
Graduate+ MPhil+ PhD

Faculty of Pharmacy

Pharmaceutical Chemistry
✔
MPhil+PhD
Clinical Pharmacy and Pharmacology
✔
MPhil+PhD
Pharmaceutical Technology
✔
MPhil+PhD
Pharmacy
✔
MPhil+PhD

Faculty of Science

Physics
✔
Graduate
Mathematics
✔
+PhD / DBA
Chemistry
✔
Graduate+MPhil+PhD
Biomedical Physics and Technology
✔
+MPhil+PhD / DBA
Theoretical Physics
✔
Applied Mathematics
✔
Graduate+MPhil+PhD
Statistics
✔
Graduate+MPhil+PhD
Theoretical and Computational Chemistry
✔

Faculty of Social Sciences

Economics

✔
Graduate
Health Economics
✔
Political Science
✔
Graduate+PhD+MPhil
International Relations
✔
Graduate+MPhil+PhD
Anthropology
✔
Graduate+MPhil+PhD
Public Administration
✔
Graduate
Mass Communication and Journalism
✔
Graduate+MPhil+PhD
Communication Disorders
✔
Graduate
Printing and Publication Studies
✔
Graduate
Television Film and Photography
✔
Graduate
Sociology
✔
Graduate
Development Studies
✔
Graduate+MPhil+PhD
Criminology
✔
Graduate
Japanese Studies
✔
Graduate
Women and Gender Studies
✔
Graduate
Population Science
✔
Graduate+MPhil+PhD
Peace and Conflict Studies
✔
Graduate

Faculty of Earth and Environmental Sciences

Geography and Environment
✔
Graduate
Geology
✔
Graduate+MPhil+PhD
Oceanography
✔
Graduate+MPhil+PhD
Disaster Science and Climate Resilience
✔
Graduate+MPhil+PhD
Meteorology
✔
Graduate

Faculty of Medicine

Faculty of Education

Faculty of Postgraduate Medical Sciences and Research

Department of Virology

DU Institutions
Institute of Education and Research
Institute of Statistical Research and Training
Institute of Business Administration
Institute of Nutrition and Food Science
Institute of Social Welfare and Research
Institute of Modern Languages
Institute of Health Economics
Institute of Information Technology
Institute of Energy
Institute of Disaster Management and Vulnerability Studies
Institute of Leather Engineering and Technology
Confucius Institute
Bangabandhu Sheikh Mujib Research Institute for Peace and Liberty
Constituent Colleges / Institutes
Dhaka University has a total of 127 Constituent colleges and institutions. It is almost impossible to add here all the colleges and institutions. Some of them are given below.
Ad-din Women's Medical College, Dhaka (2008)
AICHI Medical College, Dhaka (2013)
Akij College of Home Economics, Dhaka (2017)
Anwar Khan Modern Medical College, Dhaka (2008)
Ashiyan Medical College, Dhaka (2012)
AYAT College of Nursing & Health Sciences, Dhaka (2018)
Bangladesh Ansar & VDP Academy, Gazipur (2012)
DU Affiliated Colleges
Begum Badrunnesa Government Mohila College, Dhaka (1948)
Dhaka College, Dhaka (1841)
Eden Mohila College, Dhaka (1973)
Government Bangla College, Dhaka (1962)
Government Shahid Suhrawardy College, Dhaka (1949)
Government Titumir College, Dhaka (1968)
Kabi Nazrul Government College, Dhaka (1874)
Dhaka University Admission 
Dhaka University arranged annual admission tests to admit the students. Secondary school certificate (SSC) and higher secondary certificate (HSC) or foreign equivalent and admission test are the requirements for DU admission. At Dahaka University, students come from inside this country and come from overseas to take higher and quality education. Presently Dahaka University offers,
Graduate Programs

MPhil Programs

Ph.D. Programs
Residencial Hostel
Dhaka University contains the largest student body, so the authority has set up many halls for students' residences. Presently Dahaka University has a total of 24 halls. Salimullah Muslim Hall, sir AF Rahman hall, Rokeya Hall, Jagannath Hall, IBA hostel, Muhsin Hall, Shahidullah Hall, Sheikh Mujibur Rahman Hall Fazlul Haque Hall are particularly noteworthy. 
Salimullah Muslim Hall
Dr. Muhammad Shahidullah Hall
Jagannath Hall
Fazlul Huq Muslim Hall
Zahurul Haq Hall
Ruqayyah Hall
Surja Sen Hall
Haji Muhammad Mohsin Hall
Shamsun Nahar Hall
Kabi Jasimuddin Hall
A.F. Rahman Hall
Muktijoddha Ziaur Rahman Hall
Jatir Janak Bangabandhu Sheikh Mujibur Rahman Hall
Bangladesh-Kuwait Maitree Hall
Sir P.J. Hartog International Hall
Bangamata Sheikh Fazilatunnesa Mujib Hall
Amar Ekushey Hall
Kabi Sufia Kamal Hall
Bijoy Ekattor Hall
Nawab Faizunnessa Chowdhurani Chhatrinibash
Nabab Foyzunnessa Chowdhurani Hostel
IBA Hostel
Dr. Qudrat_E-Khuda Hostel
Shahid Athlet Sultana Kamal Hostel
Contribution To Language Movement & Liberation War
The contribution to both the Language movement and the liberation war is unavoidable. Firstly, the students of the DU roared against the Pakistani Occupied forces to free our country, and consequently, many of the students had to sacrifice their lives and shed blood. The road became crimson with the blood of the DU students. 
DU Research
Since Dhaka University consists of almost all the academic programs and departments, there are all kinds of research practices. Over the years, DU has published various studies and gained an excellent reputation nationally and internationally. Even right now, there are some researches under processing. DU has a great collaboration with the world's top universities in terms of research. For the research, DU has,
Research Centers

Bureau of Economic Research

Bureau of Business Research

Bose Center for Advanced Study and Research in Natural Sciences

Renewable Energy Research Centre

Delta Research Centre
DU Libraries
The importance of the library in raising the quality of education is unavoidable. The library is an integral part of an educational institution. Library enhances the speed of the requiring education of the students. Dhaka University also has a library with an enormous body of books and a great collection of books in various categories.
In DU, there are three categories of libraries; Central Library, Science Library, and E-Library. Central Library is located at the Arts Faculty Campus on the Southside of Central Mosque; Science Library is at the Mukarram Hosain Campus (Doel Chattar). DU library contains a Computer Room,
Borrowers ID Card Room, Hardware Maintenance Room. Daily a number of DU students study at the DU library.
Dhaka University Rankings
In terms of education quality, Dhaka University has been placed at the top rank in the world's famous universities list. In a 2011-12 survey published by the QS World University Rankings, DU came up in the world's top university lists and ranked 551 out of 30000 Universities.
In the 2015-16 survey, DU also ranked 654th position among the top 800 globally reputed universities, and126th position in Asia, and 701–750 position in the world. According to the British magazine reporting "Times Higher Education," DU ranks 191–200 in the 2016 Asia University ranking.
Although it is entirely impossible to publish Dhaka University in writing, I have tried to inform you briefly. If you want to know more about DU, then visit Dhaka University or DU details.