AUST tuition fees or Ahsanullah University of Science and Technology are available here. As Ahsanullah University of Science and Technology is a repeated private university and serves quality education, students are very keen to study.
To study at the university, the tuition fee is significant, and so this article is written on this topic to make you clear about the AUST tuition fees.
AUST Tuition Fees
Here are the detailed tuition fees of the Ahsanullah University of Science and Technology tuition fees or AUST tuition fees. In the following table, you will get the program-wise tuition fees.

BBA Program Tuition Fee
The following fees are only for the BBA program tuition fees. If you are a student or want to get admitted to the BBA course of the AUST then this information is for you.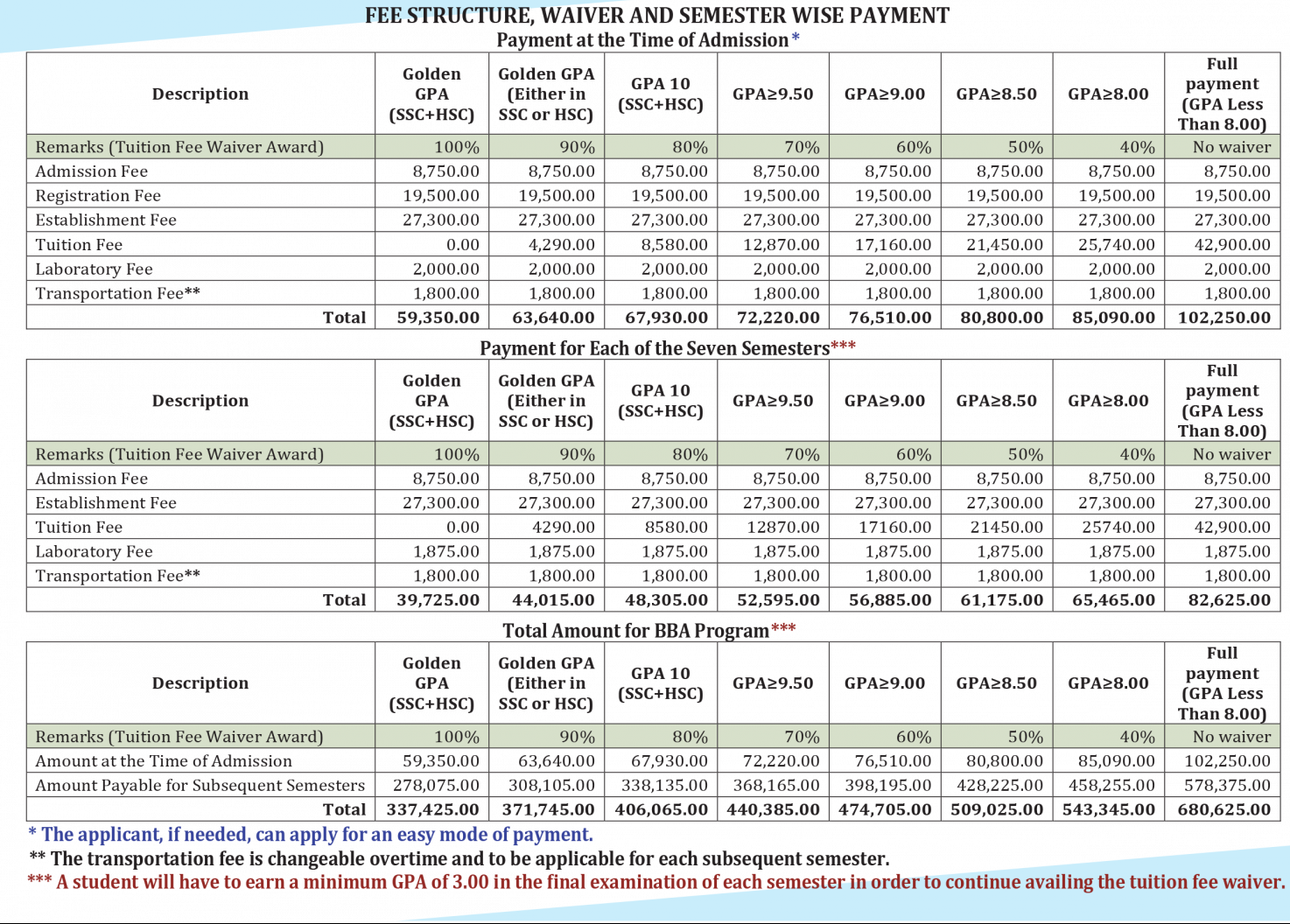 How to Pay The Fees?
How to pay the tuition fees or the Fee payment process is one of the top issues for private university students. In many cases, they don't understand how to pay the fees and fall in great danger. With this in mind, I am going to share with you the AUST fee payment process.
First, log in to the admission account iums.aust.edu/admission/login or visit the "Application menu".
Then click on the link Target Application Status
If you are eligible for admission, you will get a link to download the One bank payment deposit slip. Download the deposit slip and print it on an A4-size page. Also, you can use Cash or Pay order mood to pay.
You must write down "Depositor's Name" and "Depositor's Mobile Number" in ALL THREE parts of the Deposit slip.
After printing and fill up the "Payment Deposit Slip" with proper information, please go to any One Bank Branch from the list below and pay the fees to complete your admission process.
International University of Business Agriculture and Technology Tuition Fee
North-South University Tuition Fees
That's all I have had for so long. I hope you will benefit a lot from this article. If you need more information about the AUST university tuition fees then click here.