Medical Admission Circular 2020-21 published recently. MBBS Admission will hold under the Directorate General of Health Services (DGHS). This circular is for the public and also private Medical colleges. For admission to a private Medical college, the applicant has to obtain a pass mark of 40. If the applicant can't get a pass mark, he/ she will not be able to for admission to private medical colleges. Here is the detailed information for Medical admission. You can also visit the Medical Admission Test online website- dghs.teletalk.bd.
MBBS Admission
Directorate General of Health Services (DGHS) leads Bangladesh Medical Education System.  There are approximately 4068 seats for admission to Public Medical college. The admission test will hold in 20 centers across the country. The applicant should bear in mind that five marks will curtail for second-time admission for MBBS. The time for the admission test will be 1 hour. Full marks-100 for the admission test. The admission test will be held by the Multiple Choice Questions (MCQ) method & written. 100 MCQ will appear in the exam paper. The pass mark is 40.
Deadline Of Medical Admission
Application Start 11 February 2021 from 12:00 PM.
Last Date Of Online Application: 01 March 2021 11:59 PM.
Admit Card Download: 20 March 2021 to 25 March 2021.
Admission Test Date: 02 April 2021 From 10:00 AM to 11:00 AM  (1 Hour).
Application fee: 1000 Taka.
Know More From Here: www.dghs.gov.bd.
Marking
The mark distribution of the MBBS admission test is given in the below image, check it out.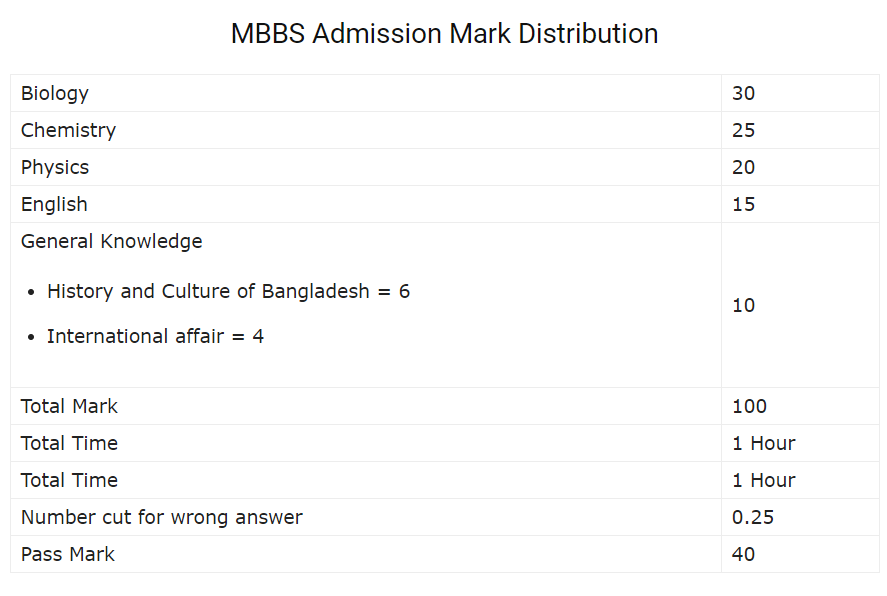 Educational Qualification
Only a science background student can apply for admission.
The candidate must be a citizen of Bangladesh.
HSC or similar exam in 2018/2019.
Total GPA needs 9.00 in SSC & HSC.
The candidate must have a minimum GPA of 3.50 in SSC & HSC exam separately.
GPA 3.50 must-have in Biology in SSC & HSC both exams.
Medical Admission Notice 2020-21 Session
Carefully follow this guideline for admission before applying for admission to Medical Colleges. This instruction applies to both Private & Public Medical colleges. Here is the detailed information for Medical College admission, seat plan, available seat, applying system, eligibility for admission, admission marking system, number of Medical Colleges. Every single piece of information is here.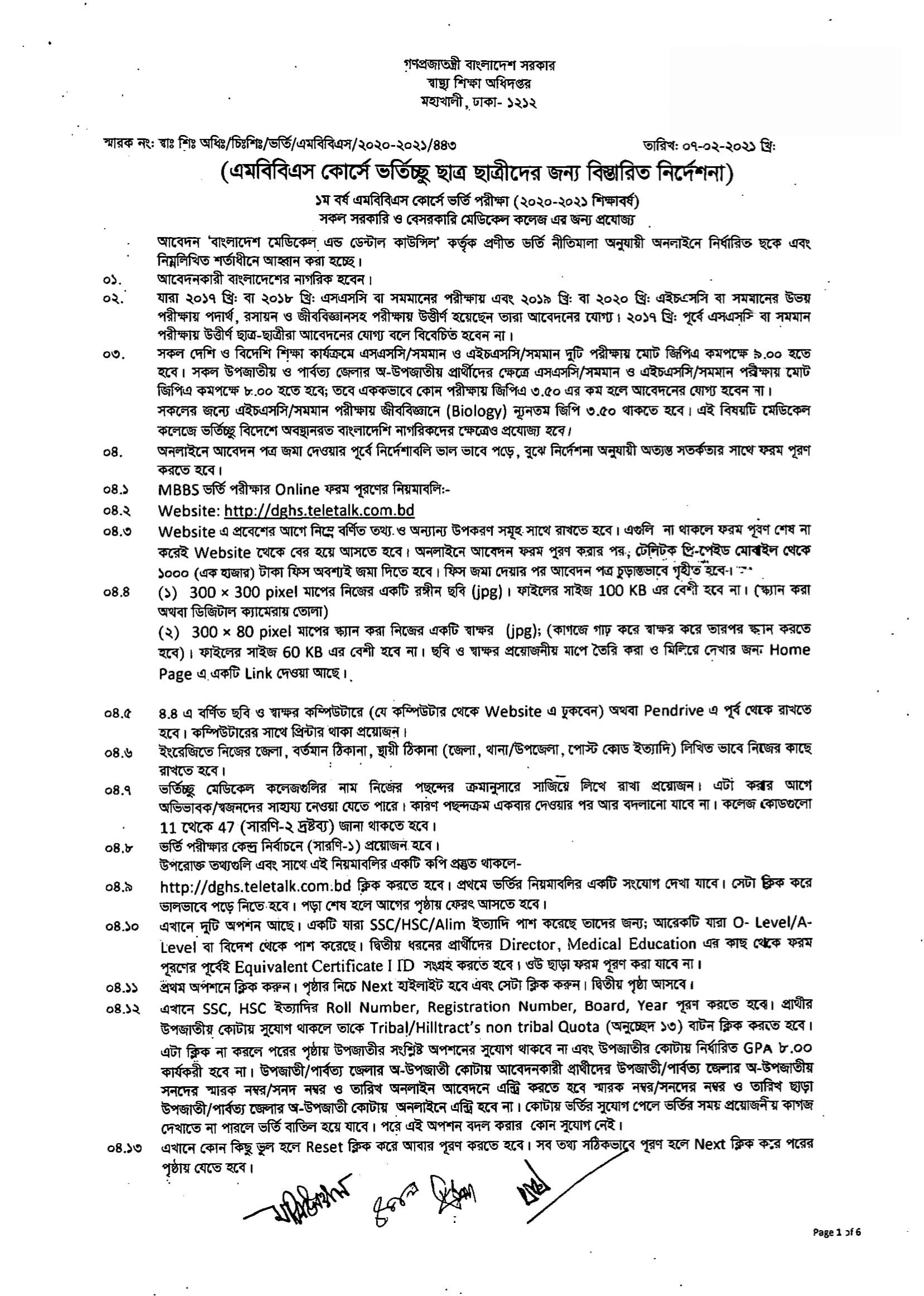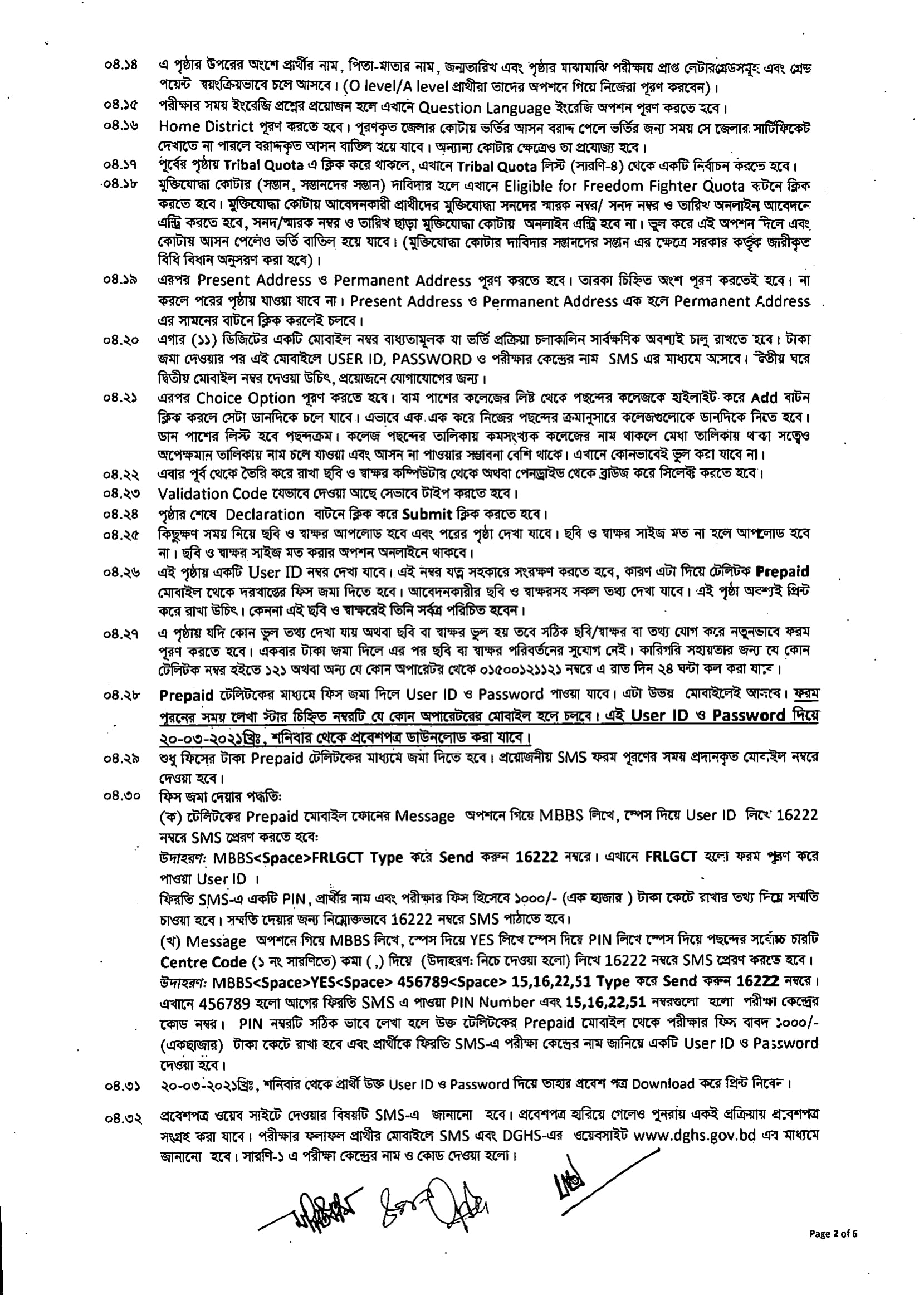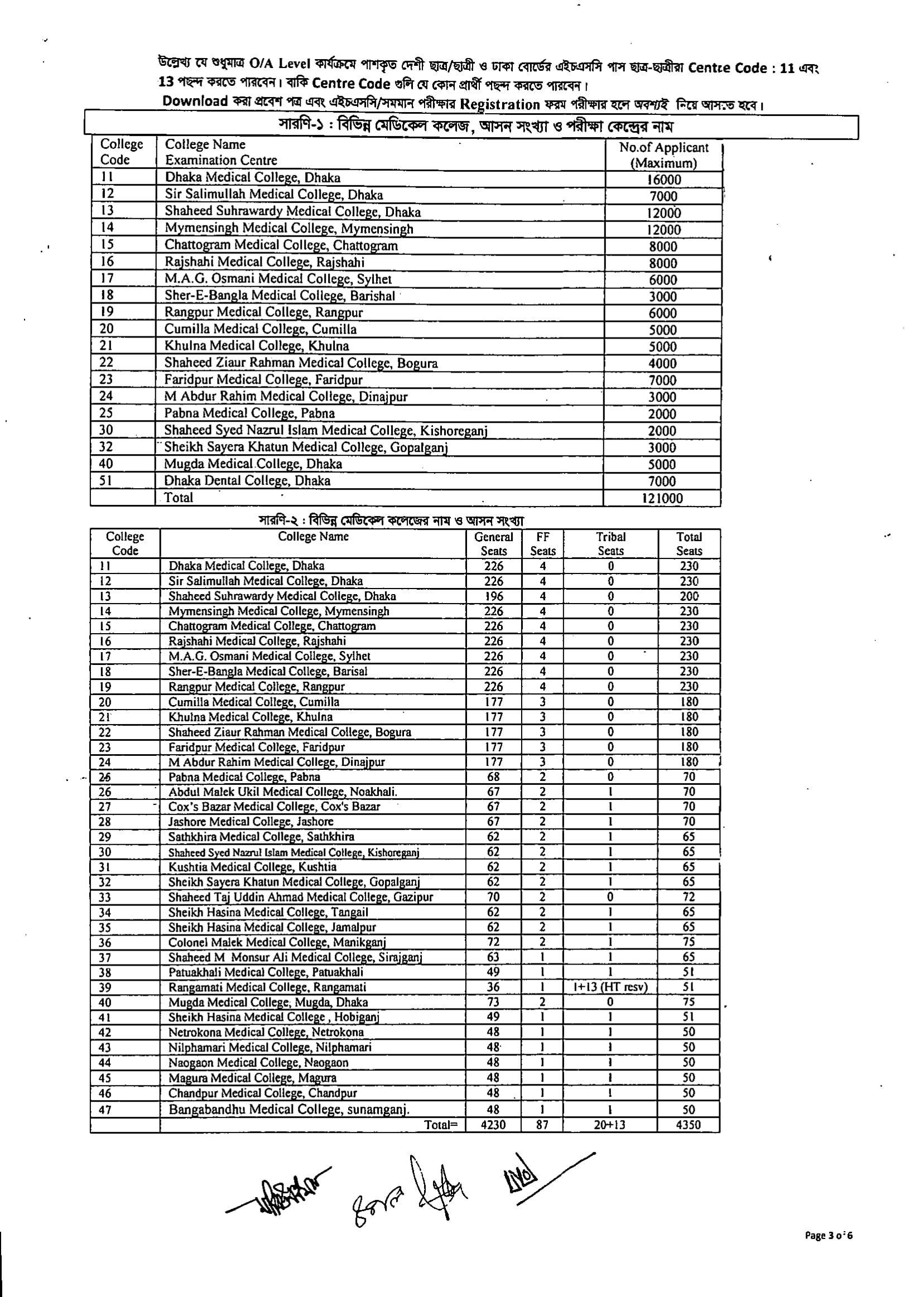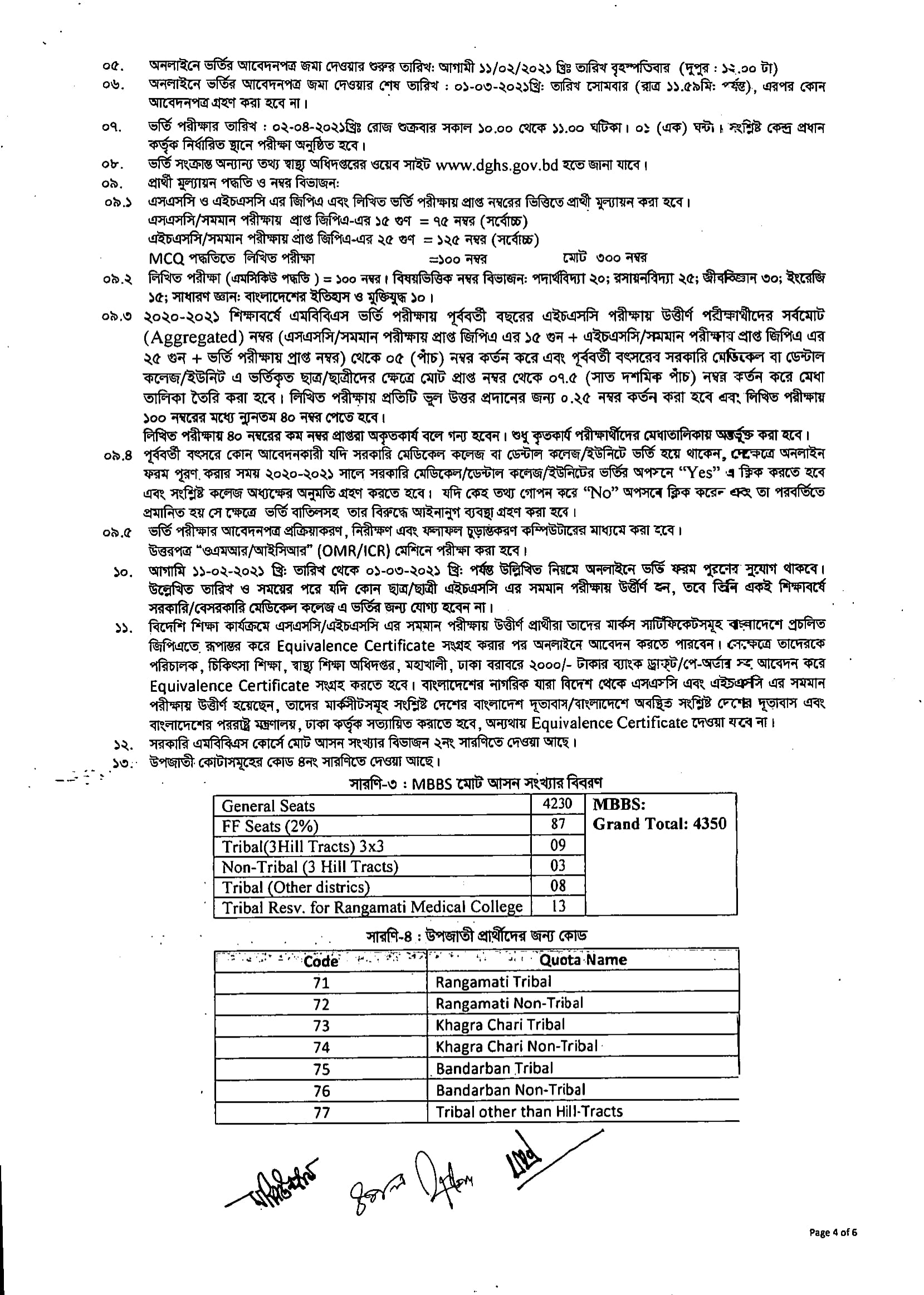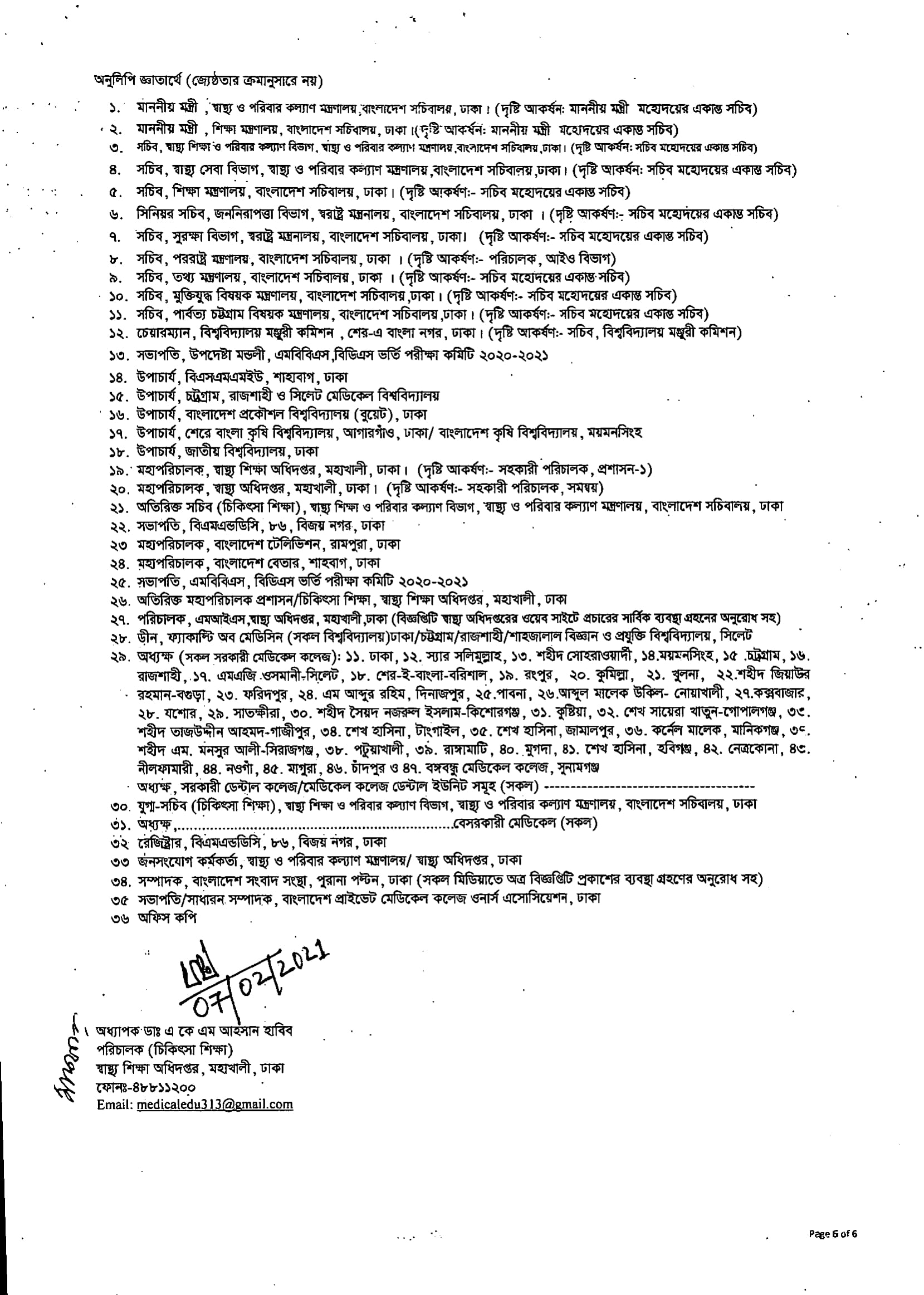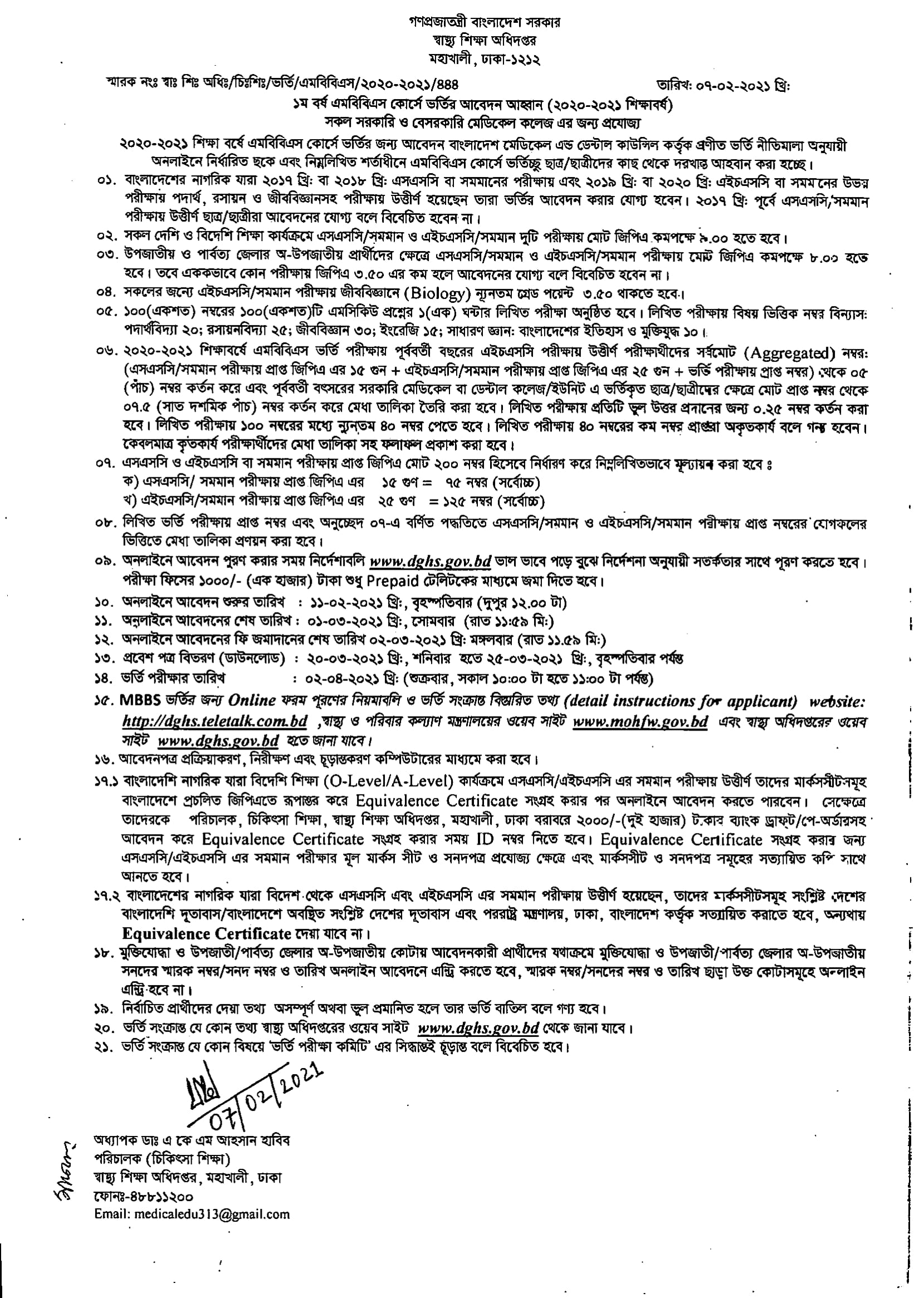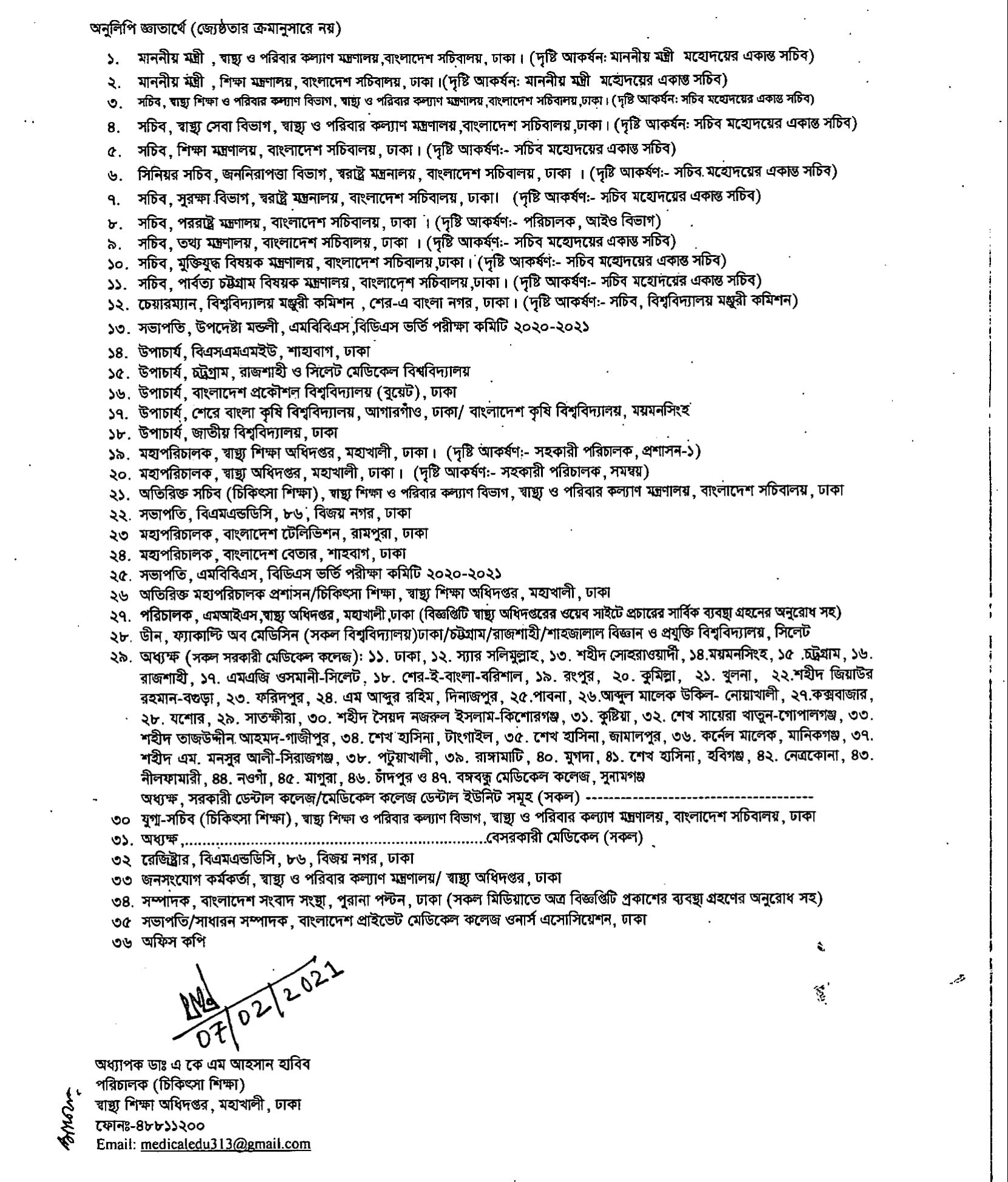 How to Apply for Medical MBBS Admission?
The applicant first has to go to DGHS's official website (www.dghs.teletalk.com.bd). Be sure that your given information is correct before "Click Next." Please read the instructions carefully before applying and correctly fill up your application form with accurate information.
Payment System For MBBS Admission
The admission fee will pay by a Teletalk Prepaid SIM by following instructions.
Write- DGHS<>User ID and send to 16222
Example: DGHS GSLTLT and Send 16222.
Then, you will get an SMS along with the PIN. Now send confirmation SMS. Write- DGHS<>YES<>PIN<>EXAM CENTER and Send 16222
Example: DGHS YES 456581 15/18/22/30
MBBS Admission Notice 2020-21 PDF
DGHS  (Directorate General of Health Services) recently published the MBBS admission notice. Here is the PDF copy of the notice. The applicant also downloads this notice from this website (http://www.dghs.gov.bd). It's the official website of DGHS. You will get detailed information for admission. You can apply and download the admission test admit card by visiting this link (days.teletalk.bd).
Note: The applicant must have to carry Admit card and HSC/Euavilant examination Registration form in the MBBS admission test Centre.
Visit Here for all medical admission information.