National University Admission Circular 2022-23 has been published recently. Do you know about the NU Admission 2023? National university admission is related to all information available in this article. Till now, the National University honors admission circular has not been published. The circular publishing date has been delayed for the cause of Corona diseases.
National University honors admission all processes will complete within May 2023. The application process will start from 5 April 2023 to 8 May 2023.
Then the Applicant must submit their application form printed copy, application fees, and intermediate registration Card with Admit card to their chosen college. I will write about the National University Honors Admission information in this post.
NU Admission Circular 2023
In the 2022-23 ‍season, National University Admission will be completed within May 2023. Students can apply for admission from 5 April 2023 to 8 May 2023, and the class will start on June 2023. Before applying for NU Admission, read this article carefully; so, Take a look below.
NU Admission Requirements for Apply: 
The candidate Must have passed SSC/equivalent exam in 2019/2020.
And pass the HSC/Equivalent Exam in 2021/2022.
For Humanities: Candidates of the Humanities Group must have a minimum GPA of 3.00 in SSc/equivalent and HSC/equivalent for each exam.
For Science and Business: Candidates of the Science and Business Group must have a minimum GPA of 3.00 in SSc/equivalent and a GPA of 3.00 in the HSC/equivalent exam.

Read Also: Dhaka University Admission Circular 2021-22
National University Admission Detailed Time Plan
Online Application Submission: 05 April 2023 to 08 May 2023.
Send the Application form with Fees to College: 06 April 2023 to 09 May 2023.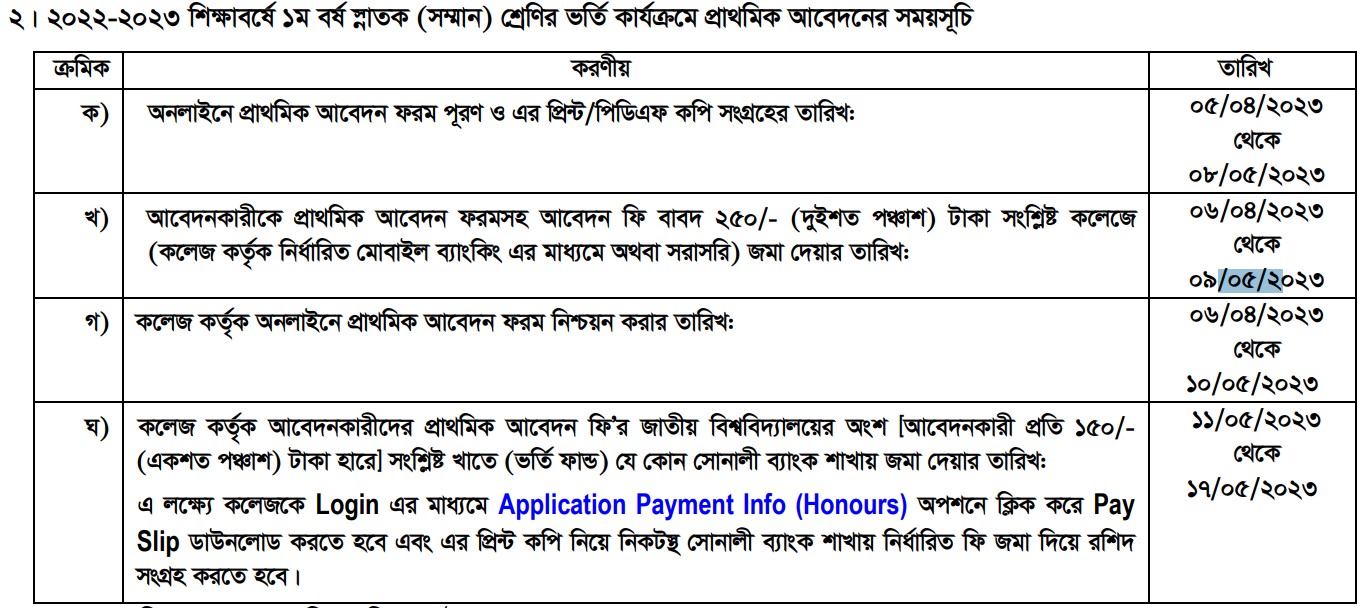 NU Admission Circular Notice Download
National University Admission Circular Notice published today. We collected this notice from the NU website. Read this circular carefully, then submit your application and follow the instruction which provides National University authority.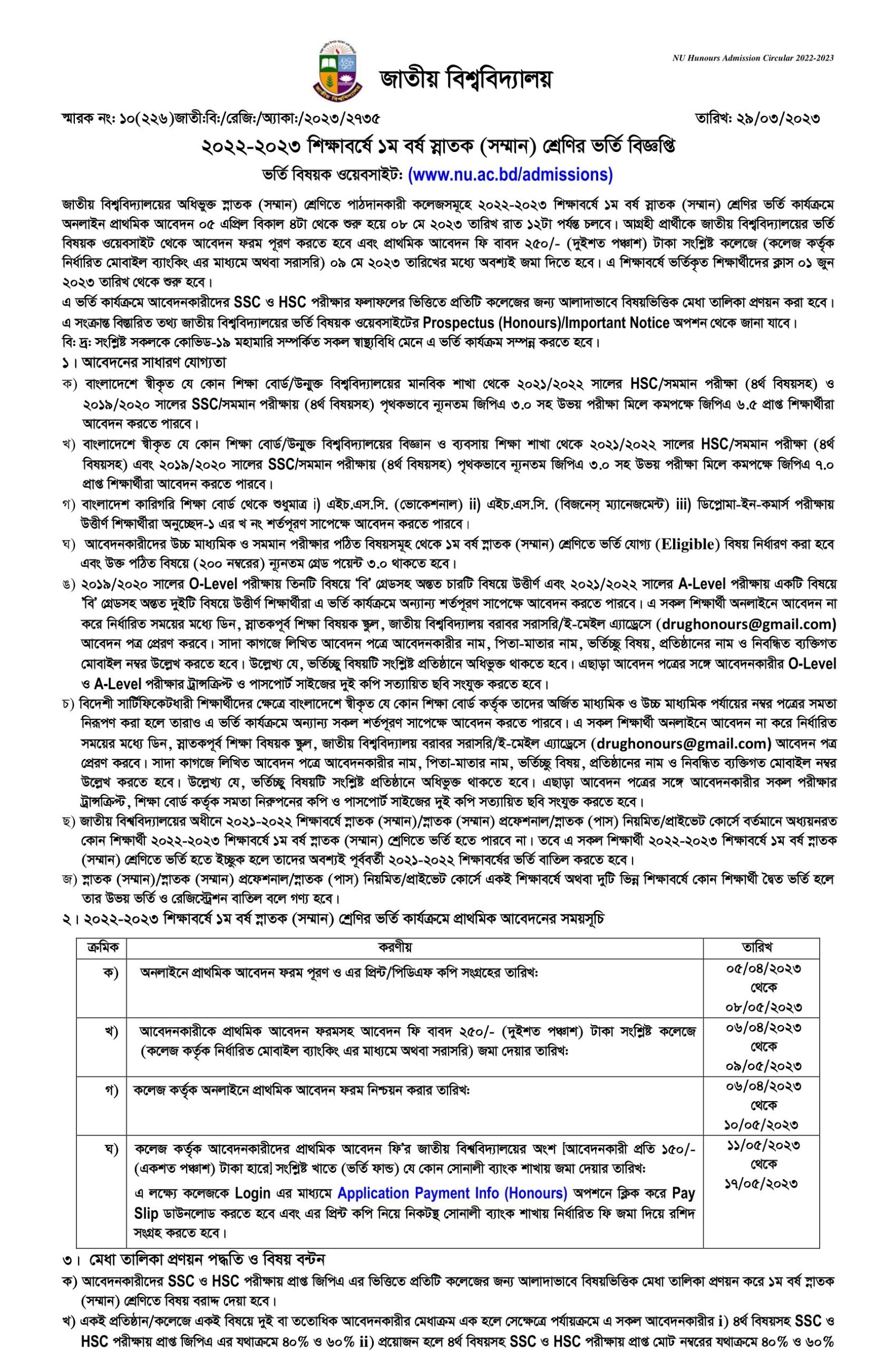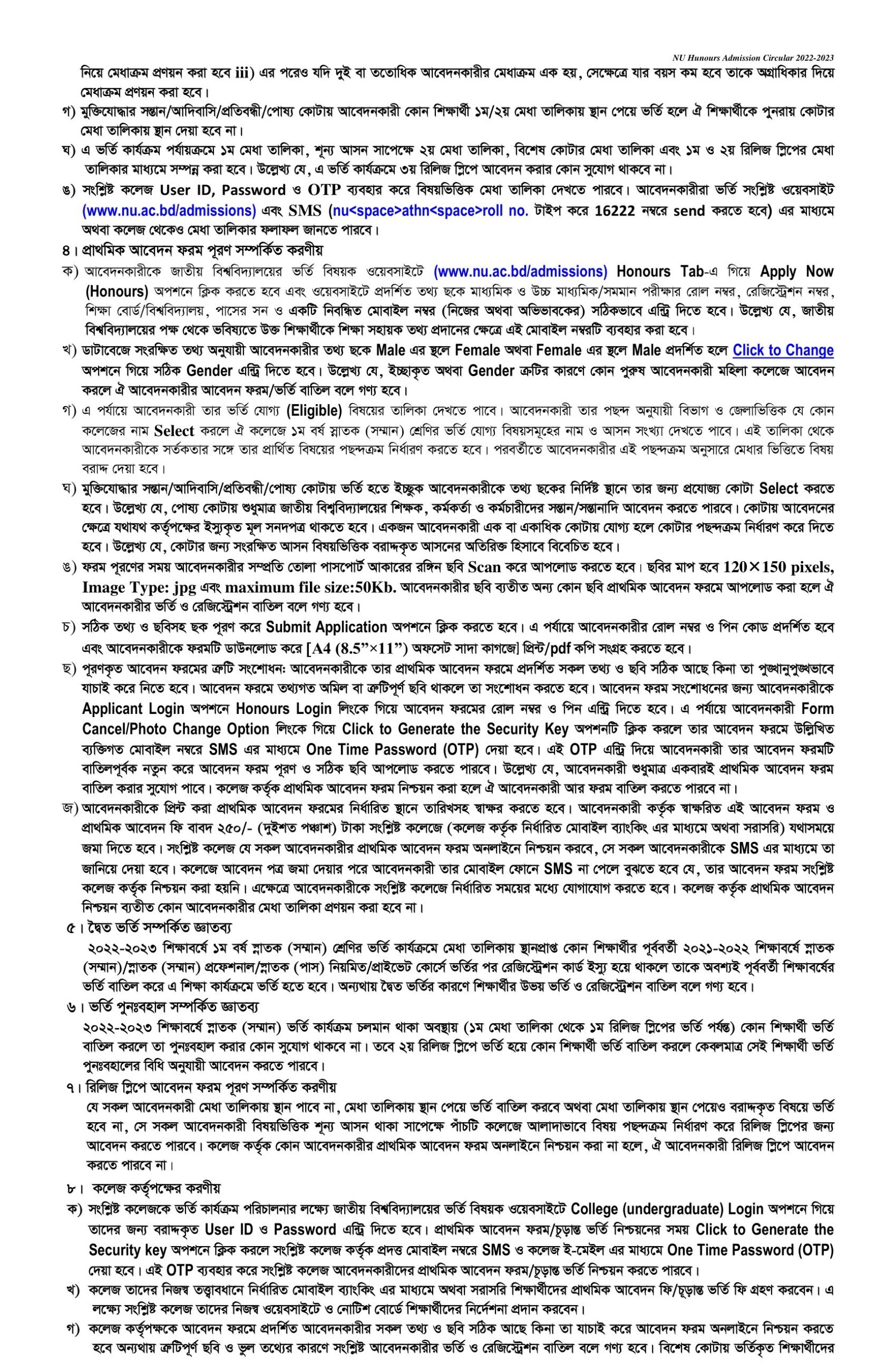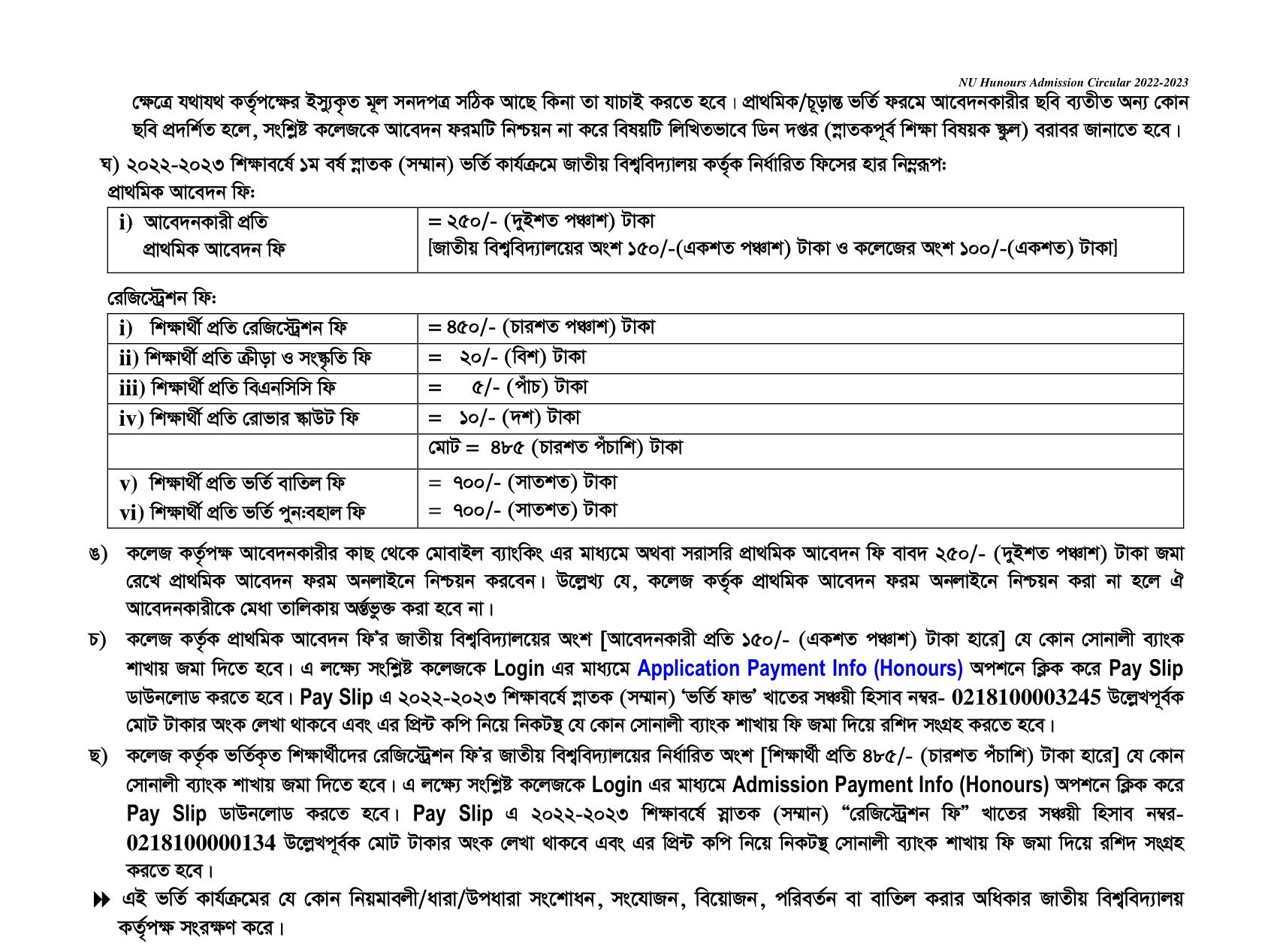 How to apply for NU Admission 2022-23
If you are interested in studying at National University-affiliated colleges, You have to apply online. NU Honors first-year season 2022-23 online applications will start from 05 April 2023 to 08 May 2023.
How to Apply Online
National University Online Apply Link: nu.ac.bd/admissions
The student interested in applying for NU Admission must go to this website and fill up all info with his personal information. Follow this instruction below.
First of all, go to the link: nu.ac.bd/admissions
Then click on "Apply Now"
After clicking the Apply, now option, fill up all the steps.
Step-1 SSC, HSC, or Equivalent Info
Step-2 Education & Personal Info
Step-3 College and Subject Selection
Step-4 Select Your Desired Quota
Step-5 Upload Your Recent Photo
After completing your admission form, you will get an applicant copy and save this copy.
Admission related to all info can be found on their website. Stay with us to know more about the National University Honors Admission admission. If you think this article is helpful for you, Please Share it with your social profile and friends. Don't forget to comment with your opinion.