Bangladesh is a developing country, and it is improving regarding education day by day broadly. Many private and public universities have already been established throughout the country over time. Students from around the world come to Bangladesh to take higher quality education and spread it across the globe with a view to the welfare of the country and nation.
Many people around the world want to know about the top ten public universities in Bangladesh. With this in mind, I will write about the top ten top-rated universities and have already gained many reputations nationally and internationally and awarded numerous times. So here I will share with you authentic information of the Top Public University one by one. Keep reading and collect information.
Top Ten Public Universities In Bangladesh
The Universities of Bangladesh have taken place in the list of world best universities many times. Such a type of rank surprised people around the world, so they are so much willing to know about the universities of Bangladesh.
With this in mind, I have gathered here the most popular and top-ranked public universities in Bangladesh that provide world-class and standard education that frequently takes place in the world's top university lists.
So here is a series of the Top Public Universities in Bangladesh. Keep reading and if you need more information or want to study any of them, enter the link given with the description and meet your demons. So, not to waste time, Keep reading note down information.
Dhaka University
Dhaka University is the oldest and leading University In Bangladesh that is considered the top 1 University established in 1921 according to the British Rule located in Dhaka. Today it is the largest University with a body of 37,018 and a faculty of 1,992.
Students around the country come to the University to take higher education. The University played a significant contribution to the Liberation war of Bangladesh. Dhaka University has a substantial contribution to building the country & nation, to maintain future & tradition.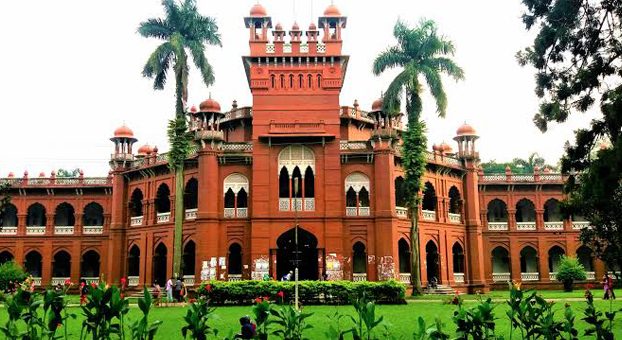 There is a vast library of Dhaka University that contains 617,000 books for the students, and there are significant research centers in this University. Dhaka University has been repeatedly awarded the status of a top university. In 2016–17, the University of Dhaka was ranked 109 by QS Asian University Rankings in Asia.
There are available halls and hostels for the students. All the unique features make the University unique and different that's why it is the leading and best University in Bangladesh. For more, visit the University Of Dhaka.
Bangladesh University Of Engineering and Technology (BUET)
Bangladesh University Of Engineering and Technology (BUET) is another leading public Engineering University established in 1876 in Dhaka. There is a total of thirteen departments under Fiver Faculties with some reputable research centers.
Over the eras, the University has provided quality education to the students under professional and skilled administrators. The University has already revealed many kinds of research that gain many reputations nationally and internationally.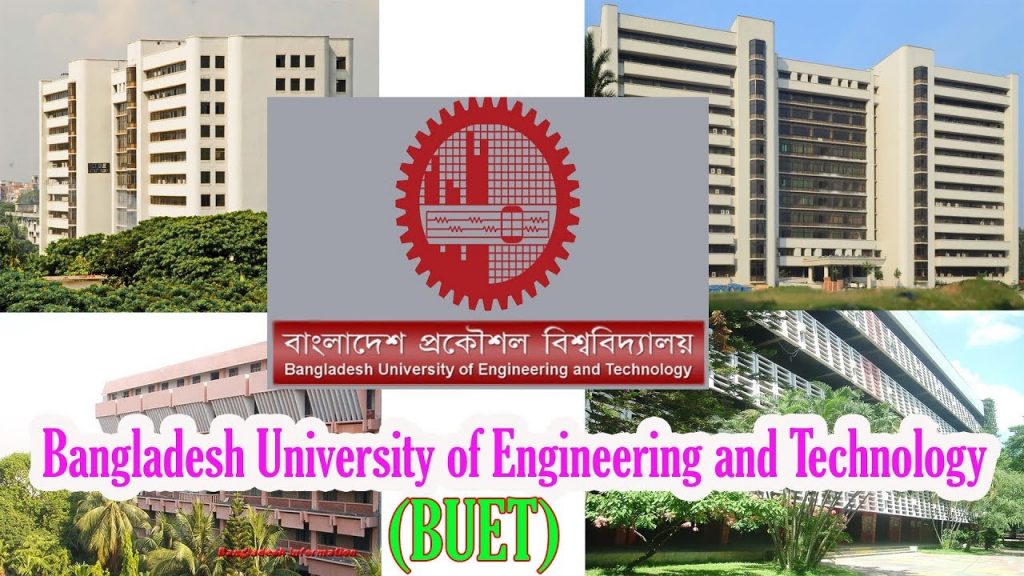 BUET central library has a collection of 142,913 items of information materials. Among the materials, 125,066 and 17,847 are books and bound periodicals, respectively. There are eight resident halls for the students.
The University undertakes research programs sponsored by outside organizations like United Nations, Commonwealth Foundation, European Union, University Grants Commission (Bangladesh), World Bank, Asian Development Bank, DfID, JICA, etc. For more, Visit BUET.
Chittagong University
Chittagong University is one of the top-ranked universities, surrounded by natural beauties, in Bangladesh. Chittagong Public University was established on November 10, 1981, on 2110 acres of hilly land in the Fatehpur Union of Hathazari Upazila of Chittagong.
The University has a vast campus with1754 acres of land decorated with hills and dales' lakes and ponds and stunningly green tall trees. Day by day, the popularity of the University has been rising rapidly.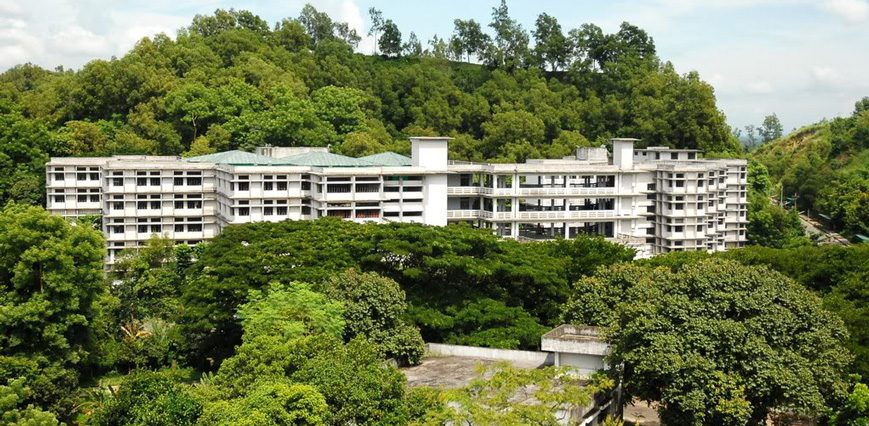 The vision of Chittagong University is a creative endeavor for reaching a global height in higher education. Presently the University operates its education with level faculties. Chittagong University is run and monitored by professional and expert authorities. For more, visit the University Of Chittagong.
Bangladesh Agriculture University (BAU)
Bangladesh Agriculture University (BAU), formerly known as East Pakistan Agricultural University (EPAU), one of the highest agricultural universities in Bangladesh established on August 18, 1961. It is located on the western side of the old Brahmaputra river covering an area of 1200 acres that is three KM/s away from the Mymensingh City and 120 Km/s from the capital of Dhaka.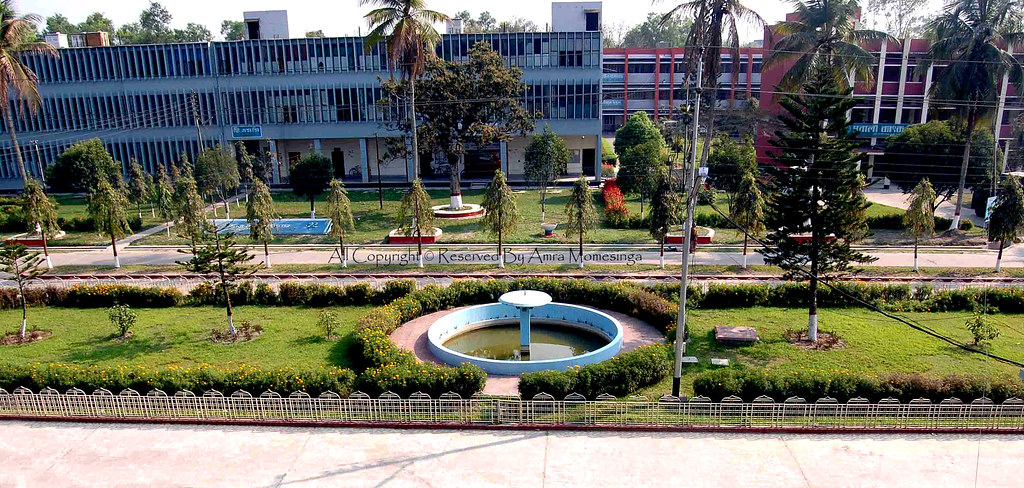 Bangladesh Agriculture University is pursuing its curriculum system with the professional, making it the premier seat of higher agricultural education and research. The main objects of the University are to tune up the quality and standard of higher agricultural education and to produce first-rate agriculturists, agricultural scientists, and researchers with the motto Knowledge, Efficiency, Moral Character.
Bangladesh Agriculture University contains 45 departments under six faculties and houses four research centers that have already completed 322 research projects and 262 ongoing Research Projects. BAU offers nine halls for boys and four for girls for proper education. For more visit BAU
Chittagong University of Engineering and Technology (CUET)

Chittagong University of Engineering and Technology (CUET) is one of the prominent and prestigious autonomous self-degree-awarding institutes in Bangladesh located by the side of the Chittagong-Kaptai road, some 25 kilometers from the center of Chittagong City.
CUET was initially established on December 23, 1968. Finally, as CUET on September 1, 2003, with a vast area of 171 acres surrounded by magnificent natural settings comprising pristine hills, the plane lands and takes with numerous specks of plants.
After its emergence, the University played a pioneering role in higher education, research, and development in engineering and applied sciences. CUET contains 15 departments under five faculties and three institutions. Two research centers of the University offer higher degrees to its 4500+ learners. There is a vast library with 52,000 books and thousands of journals.
The mission of CUET is to educate students in the field of engineering and applied sciences and contribute to the advancement of knowledge also committed to establishing itself as a center of excellence in creating and disseminating knowledge and sharing the knowledge with others for the betterment of humanity. To get more, visit CUET.
Rajshahi University (RU)
Rajshahi University (RU) is the leading and largest educational institution and a research center in the northern part of Bangladesh, located Motihar by the Padma river and only 7 km away from Rajshahi City.
Rajshahi University (RU) was established on July 6, 1953, and has been spreading the light of education worldwide and so awarded many times, taking glorious positions among the famous universities in the world.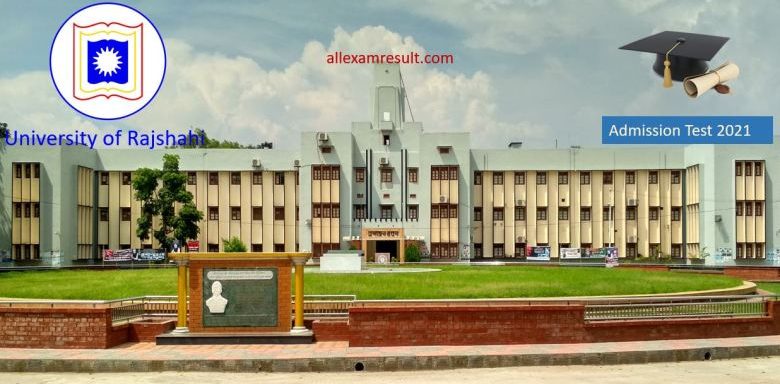 Rajshahi University (RU) has a large campus with nearly 305 ha (753 acres) walled-off campus. The University has 18 residential halls for students, six for women and eleven for men, and one for International Dormitory. The contribution made by Rajshahi University in the field of education, literature, and research for more than 68 years since its inception is unforgettable.
There are 60 departments under 12 faculties in this University. Also, there is an ICT center containing 1000+ computers to increase the research & pursue enlightenment and creativity for producing world-class human resources to cater to changing times. For more, visit Rajshahi University (RU).
ShahJalal University of Science and Technology (SUST)
Shahajalal University of Science and Technology (SUST) is one of the 8th oldest universities in Bangladesh, established on August 25, 1986, with 320 Acre in Kumar Gaon, Sylhet.
Presently, the University plays a vital role in national life, research, and education with a mission to be a leading university of excellence in Science and Technology with a strong national commitment and significant international impact.
The University expended 137 million in 2017 and ranged from 337th in Asia and 610th in the world in 2016. SUST contains 26 departments, 7 Schools of Studies, two institutions, and ten affiliated colleges. Now, 487 teachers and 200 officers are in this University, and 7662 students and 2774 affiliate students are taking quality education from here.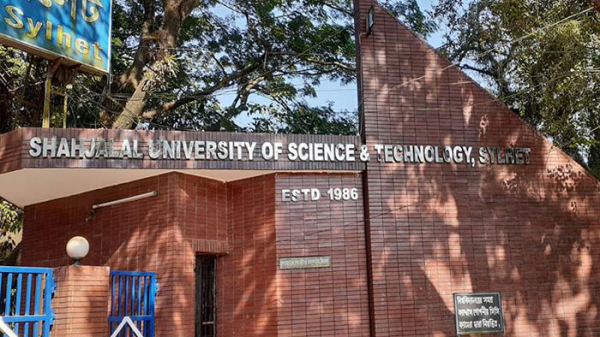 The institute also offers various degrees; Honors, Masters, Higher, Engineering, Medical, etc. The University regularly publishes various journals which are indicative of its successful education system. For more, visit SUST.
Jahangirnagar University
Jahangirnagar University is one of the eye-catching fully residential Universities in Bangladesh, established on August 20, 1970, in Savar, Dhaka, Bangladesh. It has a sprawling arresting campus with an area of 697.56 acres.
Jahangirnagar University contains 36 departments under six faculties and four institutions. Also, there are fifteen thousand students and about five hundred academics adherent to teaching and research. Jahangirnagar University has sixteen halls, and some are under consideration for the students, and the students are compelled to stay at the university hall.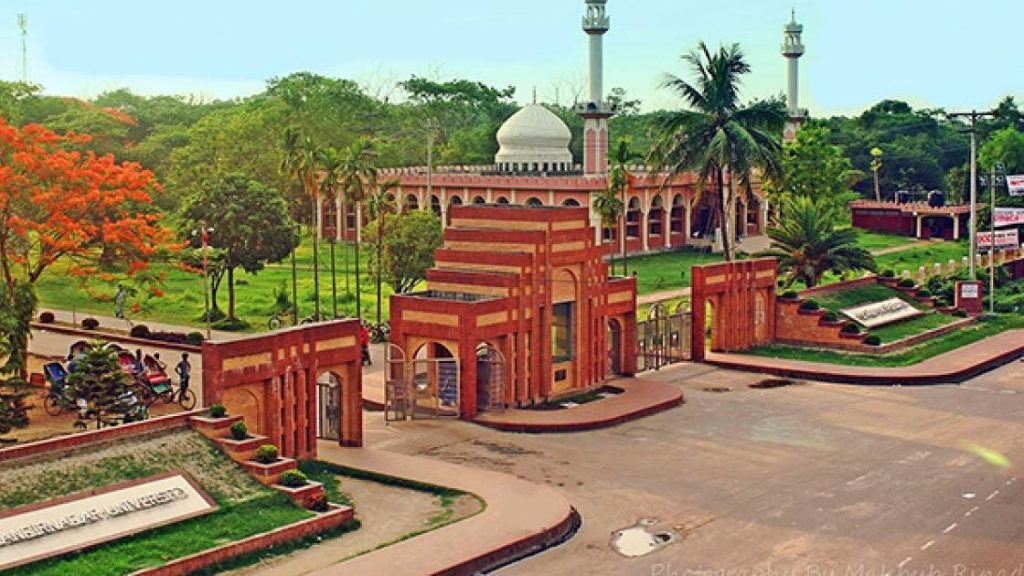 There is a vast library for the students with a huge collection of books, more than 110,000 books, 14,000 hardbound journals, and 22,000 online journals. There is also a medical center that offers 24 hours medical care for the students, teachers, and other staff. For more, visit Jahangirnagar University.
Islamic University, Bangladesh
Islamic University is one of the top-ranked universities in Bangladesh located in Kushtia, southwest part of the country.
The Islamic University has the largest seats in higher education. The faculties of science, engineering medicine, and other academic disciplines have merged with a specialized stream of Theology that distinguishes it from other universities.
It was established on November 22, 1979, with 175 acres (1.31523km²). Now, Islamic University, Bangladesh has 34 departments under eight faculties and one self-contained Institute of Islamic Education and Research (IIER), and the other two are under construction.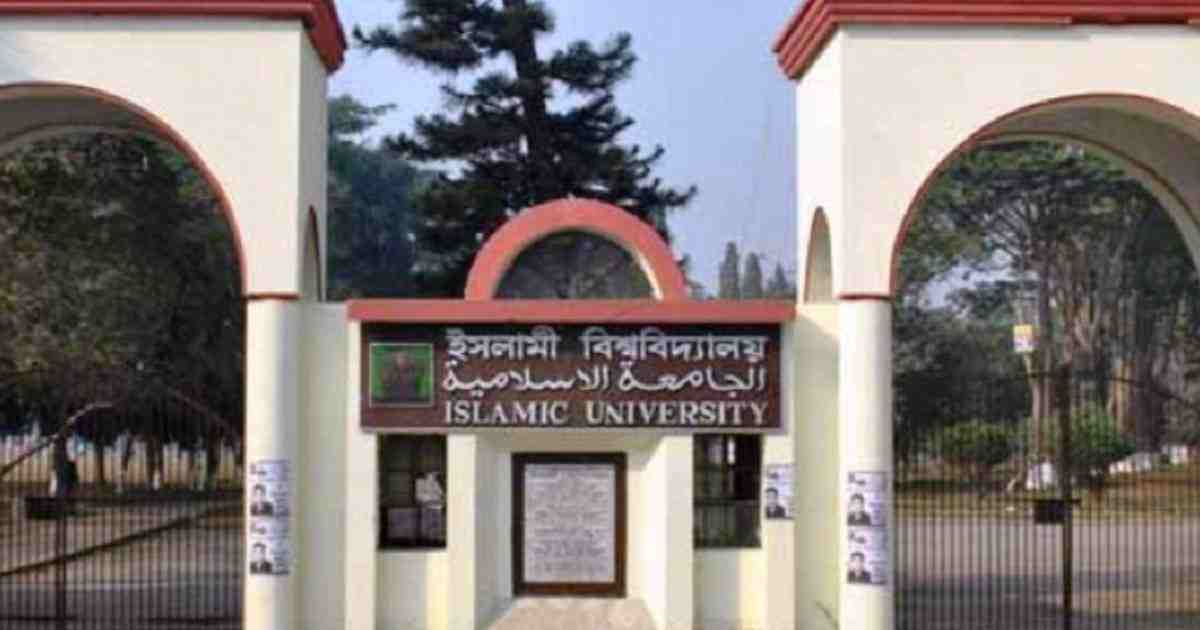 IU has the most extensive library named 'Khademul Haramain Badshah Fahd bin Abdul Aziz Central Library, where there is a huge volume of books, journalists, and an e-Library system.
There is an ICT center in this institution facilities to raise the research where both teachers and students can research, and already 17 teachers have ranked in the world as best scientists. There is a total of 8 halls In IU for both boys and girls. For more, visit Islamic University.
National University
National University is one of the leading, and affiliating universities in Bangladesh, established on October 21, 1992, by the 37th act. National University is the third-largest university in the world, according to enrollment. The headquarters of the National University is in Gazipur, Bangladesh, with a campus of 12.39 acres that is 30 km away from Dhaka.
There is the largest body of National University with a total of 2.8 million students of 2300 affiliated colleges/institutions that include 275 Government, 2000 Non-government, Honors 770+, Masters that impart graduate and post-graduate level education to the students run by the 159,375 academic staff.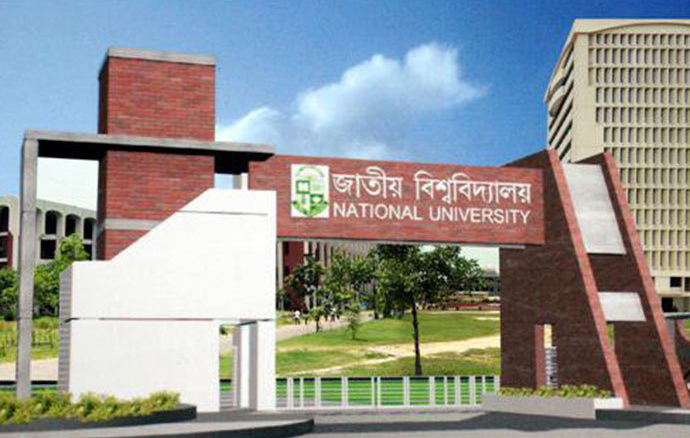 National University is an off-campus university spread to the length and breadth of the country that runs by six regional centers in six regional divisions. National University Offers 44 departments under the six faculties included BBA, BSS, BBS, BSC, Diploma, Advance Professional Masters Degree, Post Graduate & Professional Degrees, and MS, Mphil & Ph.D. at a limited range. For more, visit National University.
***If You want to study and get admitted to any of the Top Ten Public University In Bangladesh, then visit the following link. 
That's all about the Top Ten Public University In Bangladesh. All the information is valid and from some authentic sources. So there is no doubt on any of the information. So please read the whole notification carefully and inform us via a comment about the University you like most.