Sheikh Hasina University, Netrokona, is a government-financed, recently established university located in Netrokona, the northern part of Bangladesh. It is the 42nd university in the country, and not yet the construction has been completed, undergoing construction.
At the cabinet meeting, establishing Sheikh Hasina University (SHU) has been agreed upon and passed Unanimously under the chair of Prime Minister Sheikh Hasina.
History Sheikh Hasina University (SHU)
This university is a public university in Bangladesh located in Netrokona. First, there was supposed to establish a Science & Technology University in Netrokona. Still, finally, a public university was set up named after the ruling Prime Minister Sheikh Hasina.
Type: Public University
Established: 2018
Chancellor: President Abdul Hamid
Vice-Chancellor: Dr. Rafique Ullah Khan
Students: 210
Location: Netrokona District, Mymensingh, Bangladesh
Campus: 500 Acres
Website: shu.edu.bd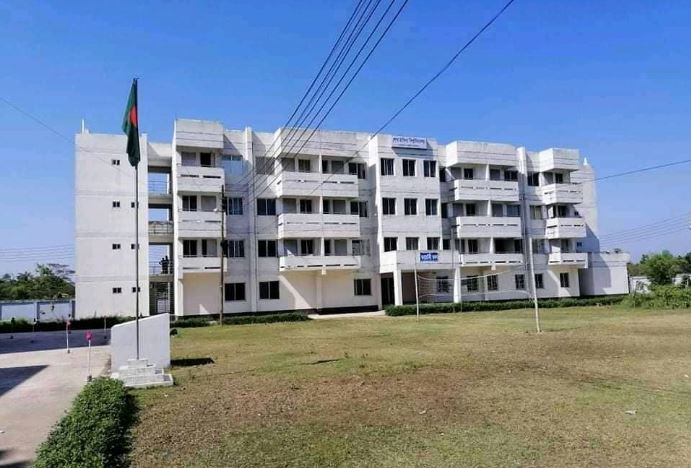 SHU Location & Area
Sheikh Hasina University, a general category university, is located in Netrokona District, Mymensingh, Bangladesh. The whole campus covers 500 acres of pictorial green land. It is a well-decorated university, and most of the tasks are under construction.
SHU Academic Body
As a newly established university, enough faculties and departments are not available here. But the authority has been trying enough to open all the faculty and departments. There is a total of three faculty here where only four departments.
SHU Faculty
SHU (Sheikh Hasina University) has three faculties for all departments.
Faculty Of Science
Faculty Of Social Science
Faculty Of Arts
Faculty Of Science
Department Of Computer Science & Engineering
Faculty Of Social Science
Department Of Economics
Faculty Of Arts
Department Of Bangla
Department Of English
Sheikh Hasina University Admission
Sheikh Hasina University is a general category university, and so it has to take the admission test every year as the other public university. In the 2021-21 academic year, this university has completed its admission test with other 19 public universities under GST.
The university has been operating Undergraduate and Post Graduate programs. To get detailed Information on SHU admission, visit the following link.
SHU Campus Facilities
SHU is committed to offering huge campus facilities to the students and operating all the services there is enough place here. As the university is under construction and only four disciplines are open under three faculty members, it is almost impossible to provide enough facilities.
SHU Library
Sheikh Hasina University is committed to providing the students with an extensive, modern, and IT-based central library to improve students' skills and make them fit for the digitalized world.
The library is not fully completed, and most of the part of the library is under construction, so it is now very tuff to provide detailed information on the library.
SHU Residential Halls
As a new university, all the essential facilities are available at Sheikh Hasina University, but most are not entirely ready for utilization, under construction. Sheikh Hasina University also has residential halls for the accommodation for the students, but they are not yet prepared.
Finally, I have tried to add detailed information about Sheikh Hasina University. There is also some information those have been deducted from this article, but information on Sheikh Hasina University is not available.